The Latest High End Compact Machine Room Type Passenger Elevators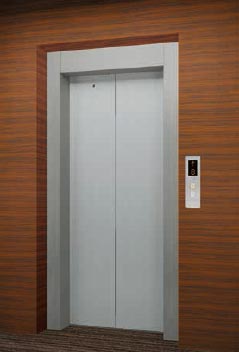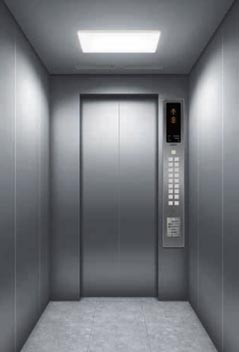 The High Endcompact machine room elevator "ELCOSMO-TJ" has been developed focusing on the low and mid-rise segment which is a rapidlygrowing elevator market in India. Like other Toshiba Elevators, ELCOSMO-TJ offers leading edge technology inenergy consumption through highly efficient PMSM motor, high quality VVVF drivesystem and LED lightings to enhance energy efficiency of the product and offer a hoard of benefits as a standard package to its users.

This newly developed standard model is competitive both in terms of cost and delivery time,as some of the components are manufactured in India in collaboration with M/s. Johnson Lifts Pvt. Ltd.

ELCOSMO-TJ is a perfect blend of latest technology and simplicity of design that suits best to Indian vertical transportation needs.

ELCOSMO-TJ is available in the passenger carrying capacity range starting from 544 kgs to1020 kgs and travel speed options of 1m/s and 1.75m/s.


AdvanceTechnologies for Energy Conservation
Traction Machine Designed and Manufactured by Toshiba
With over 100 years' experience (since 1895) of manufacturing motors, Toshiba assures better quality and durability.
Employing Compact PMSM(Permanent Magnet Synchronous Motor) to save space.
Upto 30% reduction in energy consumption (compared to conventional electric motor).
Low vibration and low noise.
AdvanceTechnologies for Energy Conservation

Gearless Motor. Lubrication free motor which does not require gear oil.
LED Lighting in car. LED lighting system consumes only 10% of an incandescent lamp and 50% of a fluorescent lamp. The environment-friendly features of LED lighting include:

Reduction of carbon dioxide and other wastes.
No hazardous heavy metals, such as mercury and lead.

Lead free design of base plate, RoHS Compliance and Elimination of Specific Chemical substances.
Automatic Landing during Power Failure "TOSLANDER" which comes as a standard feature. Assures safe rescue of the passengers standard in the elevator cabin in an event of power failure using the battery back-up power.
Two hours Fire rated hall doors offered as a standard feature.
Multi beam door safety function offered as a standard feature.
Car full load indicator to prevent the over-loading of the elevator cabin beyond it permissible limits.
Product Features

8 to 15 passenger capacity.
544 kgs to 1020 kgs load capacity.
Wide range of Cabin Finishes,COP, Hall Indicator Button etc. Optional - Handrail, Mirror, Hall Lantern.
Car lighting and Ventilation fan automatic cut-off to help energy conservation.
Self-charging in-car emergency lamp.