CAREERS AT TOSHIBA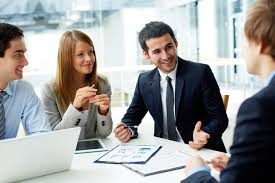 Toshiba Corporation was founded in 1875. Since its inception, Toshiba has pioneered many innovations in the field of electrical and electronics engineering and is today one of the World's leading manufacturers in a very comprehensive range of electrical and electronic products ranging from computers, medical equipment, semiconductors, televisions, video recorders, home appliances and sound systems to power equipment including nuclear, elevators and heavy industrial equipment.
Toshiba Elevator and Buildings Systems Corporation (TELC) has installed two elevators with speed of 1010m/min (60.6km/h) for TAIPEI 101. These elevators are officially approved by the Guinness World Records as the fastest elevator in the world. Toshiba Johnson Elevators (India) Private Limited (TJEI) is a Joint Venture company of Toshiba Elevator and Building Systems Corporation, Japan (TELC) and Johnson Lifts Pvt. Ltd, India. It is established in April 2011 and growing rapidly in the Indian Vertical Transportation sector. Toshiba contributes to a richer and healthier life and to the advancement of society through the creation of new values based on human respect.

THE TOSHIBA COMMITMENT

Basic Commitment
We, the Toshiba Group companies, based on our total commitment to people and tothe future, are determined to help create a higher quality of life for allpeople, and to do our part to ensure that progress continues within the worldcommunity.

Commitment to the People
We endeavor to serve the needs of all people, especially our customers,shareholders, and employees, by implementing forward-looking corporatestrategies while carrying out responsible and responsive business activities,As good corporate citizens, we actively contribute to further the goals ofsociety.

Commitment to the Future
By continually developing Innovative technologies centering on the field ofElectronics and Energy, we strive to create products and services that enhancehuman life, and which lead to a thriving, healthy society. We constantly seeknew approaches that help realize the goals of the world community, includingways to improve the global environment.

APPLICATION FOR EMPLOYMENT
Our success depends on people, who are passionate about technology. Wantto be a part of a global team that's changing people's way of lives? Want to bea member of a productive team that's changing the way the world does business?Are you looking for a challenging environment? How about being on the forefrontof innovation? Do you want to work with exceptional talented people? We areactively recruiting the best and brightest candidates to join our team. Whenyou keep achieving your goals, we provide the challenging opportunity tosucceed.

If you believe that you have the necessary skills and experience to meet thechallenges, you may write to us at:

Human Resources
Toshiba Johnson Elevators (India) Pvt. Ltd.
602, 6th floor, C & B Square, Sangam complex, 127, Andheri Kurla Road,
Andheri (East), Mumbai 400059. India
Contact No.: 91 2261911600 | 91 22 61911649
Disclaimer:
'Toshiba Johnson Elevators India Private Limited' does not charge any fee at any stage of the recruitment process and has not authorized agencies/partners to collect any fee for recruitment. If you encounter any suspicious mail, advertisements or persons who offer jobs at Toshiba Johnson Elevators India Private Limited.