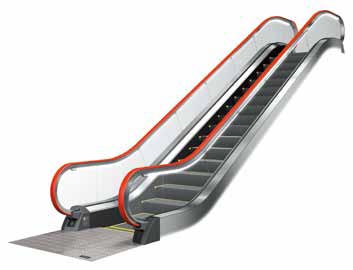 In the past decade there has been a rise in the amount of moving walks in India. Moving walkways are most common in Airports and shopping malls where passengers have to carry their luggage be it travels bags or shopping trolleys. Toshiba has realized this need at a very early stage and we have got the solution to this which is known as the AUTO ROAD. Auto road is a product which can be used for both horizontal and inclined transportation of traffic of all kinds be it passengers, trolleys or luggage.

This is like a conveyer with grip and is build to handle more number of passengers at a time unlike elevators. It can be used to move more number of people for a shorter distance with ease comfort and safety. The visuals of the product are very aesthetic and attractive which ads elegance and class to the property it has been installed in. Apart from the visual appeal the design and the dynamics of the machine are also state of the art. Toshiba is known for its innovation that it incorporates in its products and hence is one of the most preferred moving walkway manufacturer in India.

Our executives can assist you right from the stage of the ideation and guide you with the best suited solution. Auto road is one of the most suitable and practical solution to all your moving walks requirement. Visit our product page to know more about the features and technical specifications of the moving walks. Get in touch with us if you are interested in Toshiba Moving walks, our executives are happy to help you.