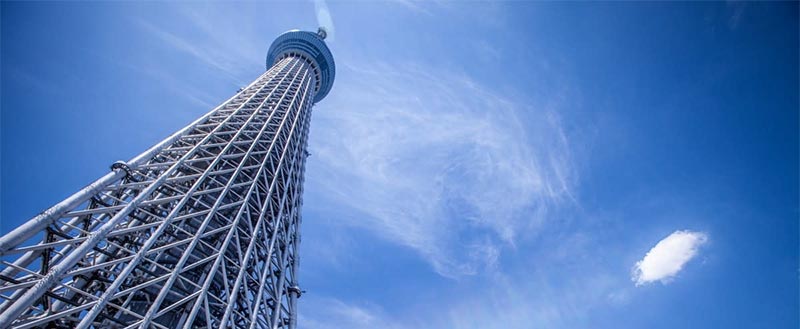 Tokyo sky tree stands tall with a height of 634mtrs. In 2011, TOKYO SKYTREE was certified by Guinness World Records as the "tallest free standing tower in the world".

Toshiba has installed four high-speed, large capacity elevators in TOKYO SKYTREE which opened on May 22nd 2012. Four shuttle elevators for TEMBO DECK (350 mtrs in height) has capacity of 40 persons with maximum speed of 600 mtrs per minute, the fastest large capacity elevators in Japan. Also two service elevators have the longest travel distance in Japan (464.4mtrs). These shuttle elevators are able to carry passengers up to TEMBO DECK (350 mtrs) in approximately 50 seconds.

These elevators employ latest technologies by Toshiba which enables safe and comfortable riding experience. The lengths of wire ropes for two service elevators are approximately 500 mtrs. For each elevator, ten ropes are used to hoist these elevators. Each rope weighs almost 1000 kgs and in addition, car, counter weight and other safety equipment which totals to approximately 40,000 kgs are hoisted by this high power traction machine.