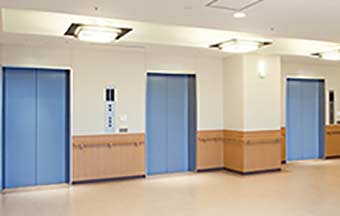 Elevator is designed to use in hospital and welfare facilities, which safety and operation method are prioritized, to give the passengers peace of mind.
Characteristics
Providing a safe transportation system, giving you peace of mind.
Integration of door system with the accident-proof system to prevent problems occurred when the passengers are boarding or landing. Optional features to alert and protect the passengers from danger, such as the earthquake operation mode.
Unversal Design
Toshiba's products are designed to fulfill needs of every passenger, providing a user friendly riding experiences without hassle.