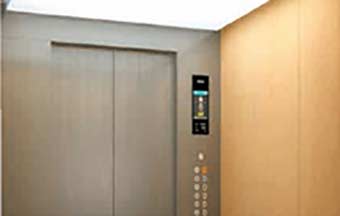 Toshiba's elevator for residence is designed to match with the lifestyle of the passengers. The large variety of selections is available with security system and taking barrier-free universal design into consideration, giving our client safe and worry - free ride all the time.
Characteristics
Design
Large variety selections of design that suitable for residence are available.
Unversal Design
Toshiba's products are designed to fulfill needs of every passenger, providing a user-friendly riding experiences without hassle.
Safety and Security
Special features to alert and protect the passengers from danger, such as the earthquake operation mode. Besides, optional security systems like security camera are available to enhance the safety of the residents.